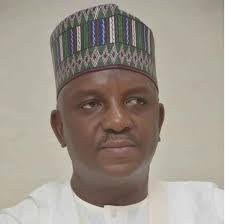 Following the sack of Saleh Mamman, former Minister of Power, he was reportedly said to have collapsed and rushed to an Abuja hospital.
Candidreporters.com earlier reported that President Muhammadu Buhari on Wednesday sacked the Minister of Agriculture, Mohammed Nanono, and Saleh Mamman, the Minister of Power.
Saleh was reportedly said to have collapsed when he received the news of his sacked which he wasn't expecting be shown the door.
Mamman had served as power minister since 2019 until he was fired on Wednesday as Buhari conducted a minor rejig of his cabinet members.
He was said to be receiving treatment in an undisclosed hospital at the Federal Capital Territory (FCT).
In the words of the source; "He collapsed yesterday and was immediately hospitalised. He wasn't expecting to be fired so soon."
The nature of Mamman's ailment was not immediately clarified to the public as his spokesman did not return a request seeking comments.
Mamman was said to have been living at Transcorp Hilton in Abuja for more than three weeks on the bills of some powerful interests in the power sector, who were hoping he would still be in the office to be able to award lucrative contracts to them.
"He has been living permanently at Transcorp Hilton since early August.
"His bills were being covered by elements in the power sector who were looking forward to more lucrative contracts before the bad news of his dismissal struck yesterday," the source was quoted to have added.
The ailing ex-minister has also been reported to be nursing governorship ambition in Taraba State by 2023.
Do you have an information or event for candid reporters to publish or cover? Kindly Call us on 09132987510 or send us message on Whatsapp number 07034623382 or send us an email contact@candidreporters.com
Disclaimer:
Candid Reporters publishes news, information, sports, opinions, and Interviews. The site includes both reported and edited content. Unmoderated posts and Comments expressed here do not reflect the opinions of Candid Reporters or any employee thereof..